A user on Reddit shared several previously unknown promotional cards that were inserted into the pack of Dragon's Maze Prerelease promos.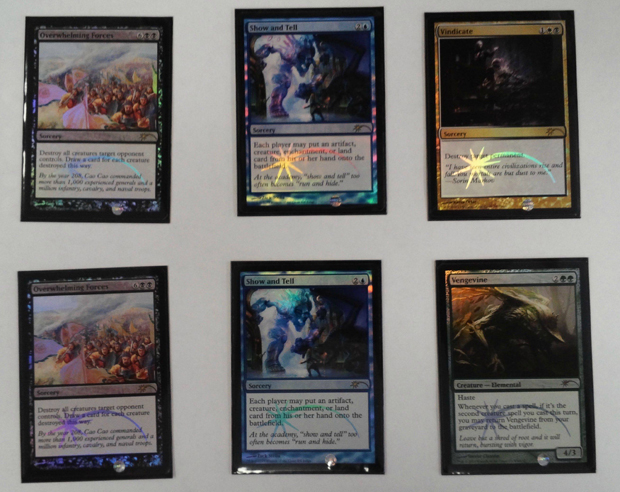 Visible are the current World Magic Cup Qualifier promo, Vengevine, as well as three promos for unknown distribution: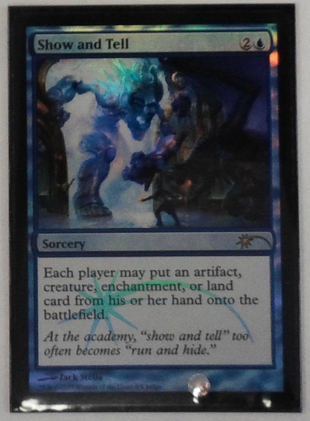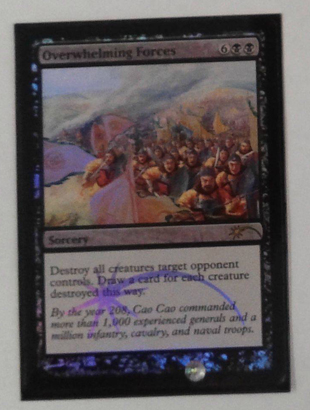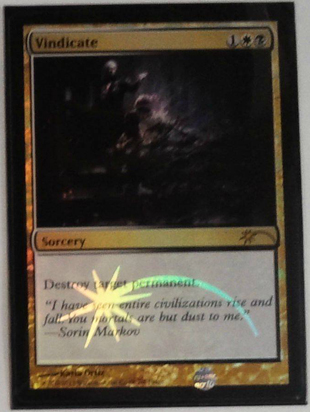 Given these promos are meant for Legacy and Commander, it's likely they are new judge promos. Are you excited to pick one of these new promos up?