Helene Bergeot took to the pages of the Mothership today to provide plenty of updates about Organized Play and also gave us the name of this September's set release. Editor's Note: All images in this article are from the original announcement.
First up is the name of the next large set: Ixalan. The set will be released on September 29th and will the first tournament to feature Ixalan will be The 2017 Magic World Championships, one week after the set hits shelves. Pro Tour Ixalan will take place November 3-5 - five weeks after the release. According to Bergeot: "This is an experiment to see how utilizing the World Championship to highlight a new Standard fares, and we will be seeking feedback once the schedule bears itself out." Due to the proximity of the high profile Standard event and a rotation, Organized Play is exploring avenues to ease the transition.
Additionally, the final weekend of Nationals will feature Ixalan Standard with Kaladesh and Amonkhet Blocks and Ixalan Booster Draft. The Team Grand Prix in Providence and Shizuoka on the weekend of September 30 will also feature Ixalan.
Speaking of Nationals, the returning tournament series received a lot of attention in today's announcement. Nationals will take place on one of three weekends (depending on your country's organizer): September 9-10, September 16-17, or October 14-15. These tournaments will be split format - Standard and Booster Draft. The tournaments in September will take place prior to rotation and will feature Amonkhet - Hour of Devastation Booster Draft with Ixalan Draft and Standard taking over in October. The top two finishers at each National Tournament will join their country's top Pro Point earner (the Captain) at the World Magic Cup. In the event that the Captain also finishes in the Top 2 at Nationals, the slot will pass down.
Participants in Nationals will receive a promotional Inkmoth Nexus.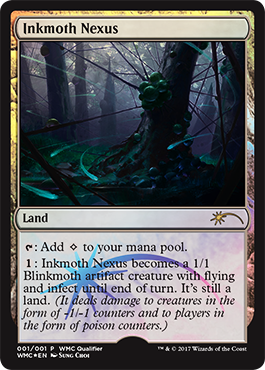 Here are the Pro Point rewards for 2017 Nationals.

And here are the updated Pro Point and prize payout for the World Magic Cup.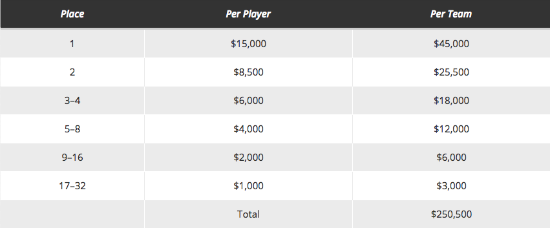 Regional Pro Tour Qualifiers also get an update this time around. For the first time ever RPTQ organizers will be able to charge an entry fee. Magic Online RPTQs will not have an entry fee.
There will be 37 locations for RPTQs associated with Pro Tour Ixalan. The Asia-Pacific region will have 6 locations; Europe will have 10 locations; Latin America will have 4 locations; North America will have 17 locations. These locations will be announced in May. These RPTQs will aware invitations based upon the number of attendees.

Magic Online RPTQs will aware 8 invitations.
The staggered Top 8 for Pro Tours is no more. Pro Tour Amonkhet, taking place in Nashville, Tennessee, United States, May 12-14, will feature a regular single elimination bracket on Sunday. The Prize Payout and Pro Point Awards for Pro Tour Amonkhet have also been updated.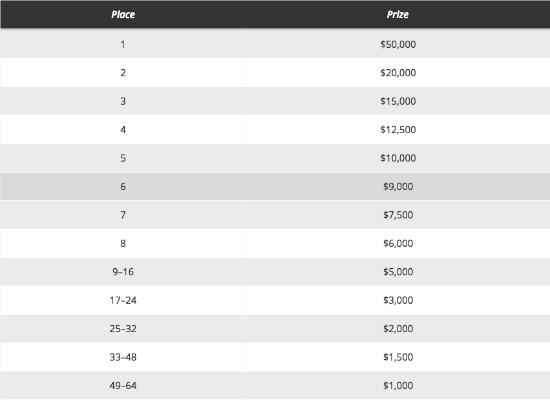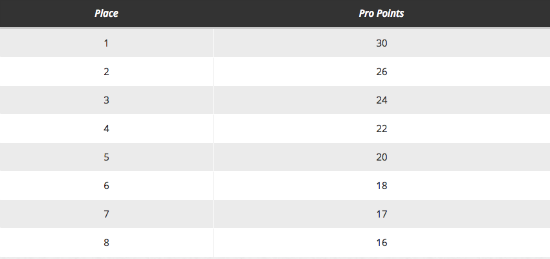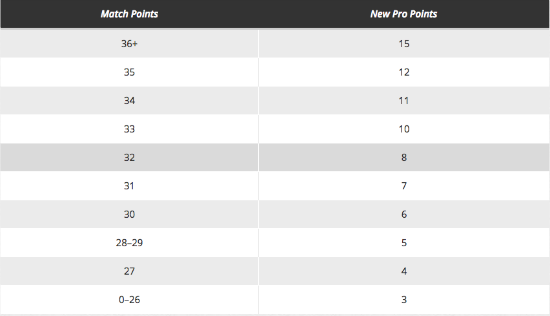 ---
Magic is gearing up for its 25th anniversary and with more announcements coming in May and June it will be interesting to see how Organized play fits into this celebration.
---