We at Gathering Magic are ecstatic about the Born of the Gods Prerelease this weekend, and we wanted to do something special for you to wrap up spoiler season. To wish Magicians every where a happy Born of the Gods Prerelease we asked fan artist Polish Tamales to create special tokens for your printing pleasure.
They are going to bring the cuteness to the kitchen tables when slinging your new favorite planeswalker Kiora, the Crashing Wave. Thank you, loyal and spectacular readers, friends and family, for joining Gathering Magic during spoiler season, and may the pack-cracking Gods shine favorably upon you this weekend!
ALSO: RELEASE THE KRAKEN!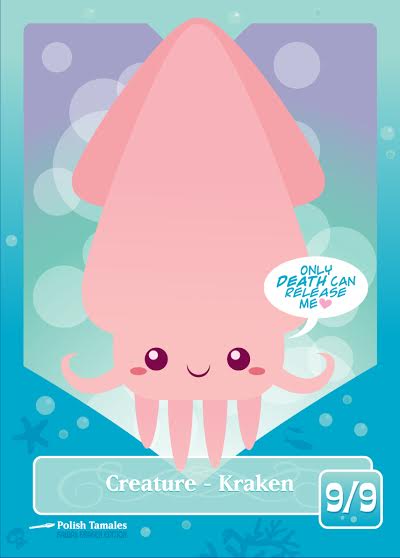 We've included the PDF version of the Kiora tokens to download and print as well.
If you liked these tokens and emblems you can find more art from Polish Tamales by following him:
---