Hello everyone! It's the end of the week as we know it, and we're feeling just fine here at Gathering Magic. We had a lot of great content this week that I'm eager to share with you, so let's get to it in this week's Gathering Magic Week in Review!
News and Announcements
We had four pieces of big news this week in the Magic community. Check out the links below as Alex Ullman and Mike Linnemann sum up the events of the last week!
Channel Fireball Events to be Exclusive Global Grand Prix Partner
Duel Decks Mind vs. Might Packaging Revealed
All the Content Fit to Print
In the wake of Modern Masters, prices of Modern staples are sure to change. Jim Casale takes a look at the likely winners and losers from the newest Masters set!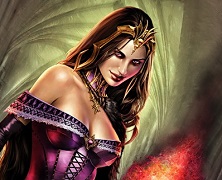 Winners and Losers by Jim Casale
---
Alex takes a very thorough look at all of the newest additions to Pauper from Modern Masters 2017. What will see play and what will sit on the sidelines?
Thoroughly Modern Masters by Alex Ullman
---
A Banned & Restricted Update is coming up soon, and Ali has some ideas about what should stay and what should go in Standard and Modern.
Banned and Restricted by Ali Aintrazi
---
Keeping it Casual
A bunch of cards got some new art in Modern Masters 2017, which means it's time for another Art Review with Mike Linnemann!
Modern Masters 2017 Art Review by Mike Linnemann
---
Jason Alt must appease the appetite of Thromok the Insatiable, and he'll have to look for some series fuel to feed the devour fire.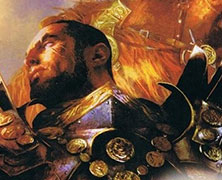 To Infinity from Beyond by Jason Alt
---
Abe is a lover of all things combo, and this week he compiled a list of his top ten favorite combo pieces!
Top Ten Combo Pieces I Like to Use by Abe Sargent
---
Video Spotlight
Rogue's Alley: Standard Infinite Marvel by Kevin Crimin
And That's the Way it Was
That wraps another Gathering Magic Week in Review! As always, there's so much more content on our site than I can put here, so I welcome you to explore everything our site has to offer!
I want to finish this look back at the week by posing a question for discussion.
How do you feel about the announcement that Channel Fireball will be running all GPs next year? Is it a good thing? Bad thing?
Leave your responses in the comments below, and we'll see you next week!
Find us on Social Media!
---