Whew. What a week in the world of Magic, huh? I don't know if many of you expected for there to be so much to talk about this week, considering the spoiler floodgates of Amonkhet weren't supposed to open until next Monday. But, here we are with a whole slew of things to talk about and another week of fabulous content on Gathering Magic to highlight. So, let's get to it! It's another Gathering Magic Week in Review!
News and Announcements
Alex Ullman has the news covered from over the past week, so check out the links below for all of the latest in the Magic world!
Amonkhet Mechanics and Promos Announced
Magic Art Show Launches Its Kickstarter
Amonkhet Masterpieces Revealed
All the Content Fit to Print
With a new Standard format coming up in the next few weeks, many of the Constructed authors here at Gathering Magic elected to write about Modern instead. Ben talks about the state of Unified Modern Constructed, which is fitting considering he's playing at GP San Antonio this very weekend!
State of the Unified Modern by Ben Friedman
---
Ali explores some interesting brews featuring Brain in a Jar and a Modern twist on the Saheeli Rai combo!
An Artificer's Brain by Ali Aintrazi
---
Alex Ullman steps outside of the top tiers in Pauper to see what Bant Control has to teach him about the new fomat!
What Bant Taught Me by Alex Ullman
---
Keeping it Casual
Sam Keeper took a look at the Story Spotlight cards from Kaladesh block to gauge how successfully they portray the major events of the Story. It's a fascinating read, so take a look!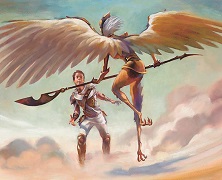 Story Spotlight Cards by Sam Keeper
---
Morgan Wentworth comes back from a hiatus with an article about how to teach your non-magic-playing friends and families how to play Magic, or any game!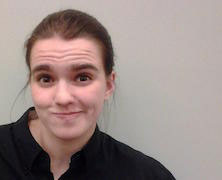 How to Teach Magic: The Gathering (Or Any Game) by Morgan Wentworth
---
Abe jumps straight back in to building his Random Cube. Follow along as some more archetypes begin to take shape and the direction of the cube becomes a little more clear!
The Random Cube: Double Take by Abe Sargent
---
While is started out as content for our Tumblr, I realize not everyone frequents that particular social media outlet. So, I started bringing Cryptic Commander to the main site! Check out the first entry, where I talk about card flexibility and Insidious Will!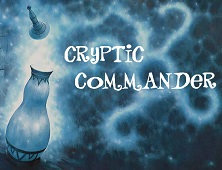 Cryptic Commander: An Insidious Beginning by Robert Burrows
---
Video Spotlight
While not a video proper, we released a short teaser for the next Did You Know Magic video! Check it out below, and look for the latest video sometime next week!
Did You Know Magic: Pauper ft. Wedge from The Mana Source
And That's the Way it Was
And there you have it! Plenty to keep you reading over the weekend. As always, there's so much more content on our site than I can put here, so I welcome you to explore everything our site has to offer!
Find us on Social Media!
---