---
It really has been a long time since we've had a Week in Review, huh? Well, worry not! Your end of the week roundup of everything that's been happening here at Gathering Magic and in the Magic world at large is back in the saddle! We've got a couple of announcements to make this week and some news to go over in addition to the best of what we had on offer over the past week. So, without further or do, it's another Gathering Magic Week in Review!
News and Announcements
Gathering Magic is happy to announce that we'll be bringing two new authors on board starting next week! Every Monday, dive into Constructed with Rudy Briksza as he talks about the latest in his tournament prep and the ever-evolving Standard metagame. And Jeff Hoogland will give his latest takes on Constructed every Friday! We're excited to have them aboard!
There were also several announcements in the greater Magic world this week. Magic Digital Next now has a name! The Magic Twitter account announced on Thursday that the new program would be called Magic the Gathering Arena and that more information about the game and how to join the closed beta would be livestreamed on Twitch (twitch.tv/magic) at 1pm PT. So tune in!
Second, the panel schedule for Wizards of the Coast at Hascon has been released! Check out Alex's brief write up below!
Hascon Panel Schedule Released by Alex Ullman
All the Content Fit to Print
The Pro Tour has come and gone, leaving Ramunap Red stands on top of the heap as the "best" deck. So what do we do now? Ben Friedman and Ali Aintrazi both attempt to tackle the Red Menace with their own methods. Ben looks at the other decks in the format and explores how they can be tweaked to have game against the all-out aggression. Ali takes to the brewing stand, looking at the newest innovations in the metagame on Magic Online since the Pro Tour. Take a look!
Standard After Hour of Devastation by Ben Friedman
---
Cooling Off the Red Menace by Ali Aintrazi
---
Alex, our resident news hound and pauper expert, has a couple of thoughts about what cards he'd like to see shift down from Uncommon to Common. What do you think of his list? Is there anything missing you think would be a good fit for Pauper? Take a look and let him know!
Champagne Wishes by Alex Ullman
---
Keeping it Casual
I dusted off my keyboard to make a couple of contributions to the site this week! Round one had me break down my Melek, Izzet Paragon Commander deck in the latest Cryptic Commander. Ridiculous spell-based hijinks ensue. Then I take a crack at breaking down the first pieces of information we have on Unstable, the long awaited third Unset from the mind of Mark Rosewater. Is this an act of shameless self promotion . . .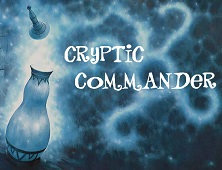 Cryptic Commander: High Voltage by Robert Burrows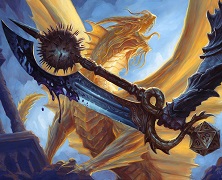 Predicting the Unstable by Robert Burrows
---
Mike Linnemann is back at it again with the art reviews! Join Mike as he takes a look at the art of Archenemy: Nicol Bolas. What worked, what didn't, what's the deal with all the Bolas horns in the background? Check it out and see for yourself!
Archenemy Nicol Bolas Art Review by Mike Linnemann
---
With the Amonkhet story wrapped up, Sam is tired of people seeing it as entirely hopeless and dark. There's a silver lining to this story, even if it isn't a silver lining for Naktamun and the Gatewatch!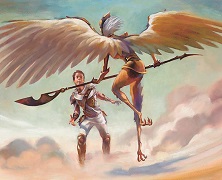 Amonkhet in Review: Now Was Faith Justified by Sam Keeper
---
And That's the Way it Was
That's just scratching the surface of the amazing content we had this week! Check back Monday-Friday at 11am EST for new content on Gathering Magic. Until next week, may all your topdecks be lucky!
Find us on Social Media!
---