Arena of the Planeswalkers, the Magic board game, is now available for pre-order from CoolStuffInc.com.
The first-ever Magic board game, features epic spellcasting and tactical movement-based combat.
As a Planeswalker, you summon armies and cast game-changing spells to outmaneuver your foes. As you complete arena objectives to establish board control, you position yourself to launch your final strike.
Be the last Planeswalker standing!
For more information on Arena of the Planeswalkers be sure to check Gathering Magic's coverage of the game here and here.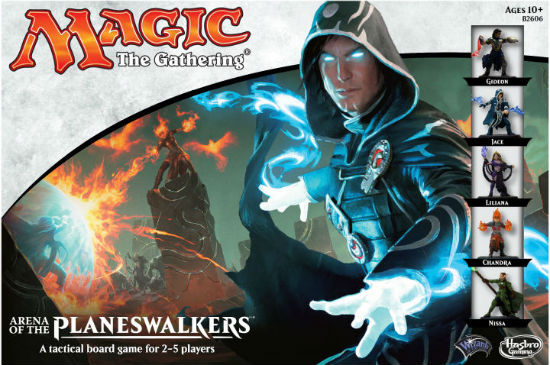 Arena of the Planeswalkers is anticipated to release on August 1, 2015. You can pre-order the game today.
---