Years ago, I wrote an article on Black characters in Magic in 2014. This was two years before Scryfall being introduced in October 2016 and I had always intended to write on Black Magic artists. That article has sat on the shelf as Marco Nelor, Ryan Alexander Lee, Bryon (Mutt) Wackwitz, Hannibal King, and Aaron Boyd makes for a short article. I'm happy to hear that two more Black artists are joining the ranks in the next year or so, from excited social media posts of course, and I hope we see exponentially more skilled artists emerge.
This article is setting out a few artists who are Black and are ridiculously skilled, and I hope get a look from art directors at Wizards. They could all join Magic's ranks.
The list was mega long for comics artists, and that's great! Smaller for more imaginative realism that Magic looks for. But, that isn't to say they cannot, they just haven't been commissioned yet to do so. I think all of these artists could!
Enjoy being introduced to some phenomenal artists!
-Vorthos Mike
Saskia Gutekunst
Artstation: artstation.com/saskia
Instagram: instagram.com/saskiagutekunst/
Utterly blown away by both her ability to show movement and cloth work.
She could make art for Magic right now, easily.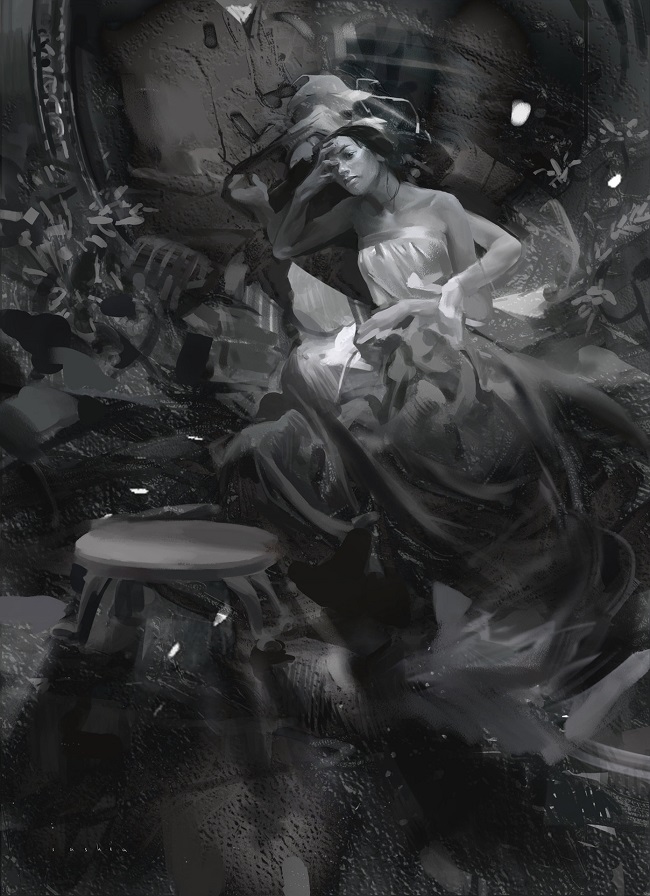 Oh and yeah, she's been working on my favorite Netflix show, Castlevania, in concept art and illustration. She definitely has range:
Kelley Harris
Deviant Art: deviantart.com/krhart
I want to see her art on anything Phyrexian like, immediately. Her ability to show stiff shapes that feel like they're moving, alive, feels so on brand for a world of living metal.
Imagine her making "father of machines" broken sculptures on New Phyrexia.
Olajide Ajayi
Instagram: instagram.com/la_draw.s/
Twitter: https://twitter.com/DrawsLa
I want him to make a reborn Amonkhet everything, tomorrow. His eye for concept art and ornament on Black men is just lovely.
Ashley Floreal
Website: https://ashleyfloreal.com/
I personally get a feel of Wylie in her work, especially on some more nsfw art she did. Conceptual or a few figures in a scene without a ton of background could have her sneak into a Magic set quite soon.
Ejiwa Ebenebe | Edge
Website: https://artofedge.com/
Edge could be making Kithkin for a Commander set right now. I see a close up, where she focuses on a Black woman's face would be a commission she could do tomorrow. There have been precedents and the art concept has been used many times already.
And yes, if Kaya ever needed a close up card, I'd call up Edge immediately.
Brian Stelfreeze
Twitter: twitter.com/Stelfreeze
Brian is a comic artist of all varieties -painter, penciller, inker, and colorist. Some big nostalgic saga card he could be a shoo in for, just how he understands the constraints of small sizes alone and he infuses a ton of personality into scenes, which you can see on the Marvel cover below. He paints scenes with ease, making him be able to fit in more than just a single type of card.
DJ Kirkland
Website: http://www.djkirkland.com/
Twitter: https://twitter.com/OhHeyDJ
He's done like the aggretsuko comics, and he did all the art for the video game Dream Daddy.
He's high stylization and that's great! For things like Secret Lair and the jump to Netflix one day, art styles like his could sneak onto a promo quite easily, making a gritty character more tv friendly, or reworking a planeswalker in his style that is hard to find out here. Would be a great addition!