This week on DailyMTG.com features a series of presents appearing on the main page. Each present is a preview card from Gatecrash, the first being Fathom Mage.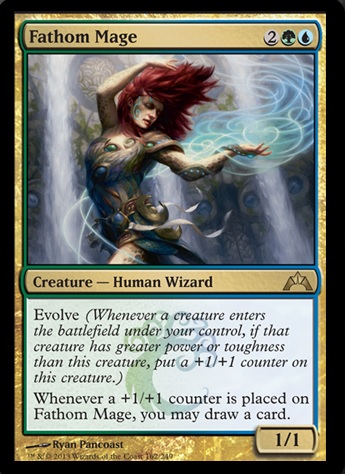 Although evolve was revealed over the weekend, it remains to be seen which other mechanics will show up this week.
Bookmark and keep up to date with the latest Gatecrash spoilers here at Gathering Magic, or at our Gatecrash Visual Gallery on Facebook, all week!