It's back! The Gathering Magic Week in Review returns from the depths of my busy schedule to share the wonderful content we had to offer to this week! Along with shining the spotlight on the quality content Gathering Magic offers, we also have a bit of an announcement to make that will take effect next week. So, let's get to it!
News and Announcements
Gathering Magic has entered a partnership with the Cartel Aristocrats podcast! Starting next week, you can catch the Magic finance podcast right here on Gathering Magic every Tuesday. Who knows, you might even find out how you can get a chance to win some store credit to CoolStuffInc.com!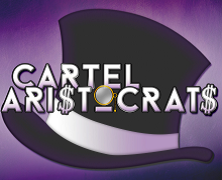 All the Content Fit to Print
A Guardian-less format prompts Ali to revisit his


Ramp list for Standard. What new Amonkhet cards does he include? Take a look!
---
Kyle is in full prep mode for the Pro Tour coming up next weekend. What will he end up playing? Kyle explores his options below!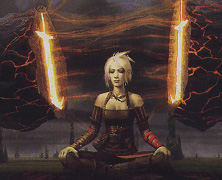 Pro Tour Preparation and Mardu Control by Kyle Boggemes
---
We get one every set, but Mike's Amonkhet Art Review does things a little differently. Join Mike and special guest Monique Jones, the mind behind the wonderful Kaya, Ghost Assassin, as they look into what shines in Amonkhet and what is better left buried in the sand.
Amonkhet Art Review by Mike Linnemann
---
Mike Flores has been playing Magic for a long time, and he saw the legacy of Sensei's Divining Top from start to finish. Join him as he sends off the little 1-drop Artifact that could with a stirring eulogy.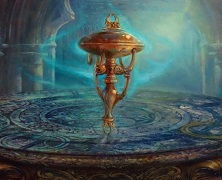 Sensei's Divining Top, Who Did it All, Banned at 13 by Mike Flores
---
Abe is always a fan of building on a budget, and he thinks Commander doesn't have to be an arms race of building more and more expensive decks. Check out his list of top ten Commanders you can build around that cost $1 or less!
Top Ten Commanders For Under $1 by Abe Sargent
---
Video Spotlight
This video made its premiere last week, but it's definitely worth sharing in case you haven't seen it. Check out the latest in the Did You Know Magic series, where Seiben Lore takes us through the history of one of Magic's longest running villains, Nicol Bolas!
Did You Know Magic: Nicol Bolas ft. SeibenLore
And That's the Way it Was
And there you have it! Plenty to keep you reading over the weekend. As always, there's so much more content on our site than I can put here, so I welcome you to explore everything our site has to offer!
Find us on Social Media!
---