Zendikar is over for now, and since it's the third plane we've returned to in recent years, I felt it would be wise to examine the plane and sets from a global perspective. We are entering in an unprecedented double-return-to sets, and looking back on what succeeded or failed could've been a pretty fun visual column I could've written. The problem is that I didn't work on these sets. This makes my perspective a critique, a lens to see my bias and viewpoints. I already write art reviews on every set, making it a rehash at best and stale at worst. There is interesting information that could be gathered, though, so that got me to thinking, "Maybe I should just shut the hell up and let someone else talk here."
What if I asked the people who could tell us about Zendikar? If it seems impossible for you to believe I could gather designers, developers, playtesters, and the Creative Team members, you'd be right. While I am outside the norm to have R&D commentary easily accessible to my art focused Vorthos column, asking artists to do so is definitely in my wheelhouse.
So, without further ado, I asked many, many artists, some of whom had no idea who I am, to give a quote on Zendikar. Most artists I have met responded, and this is what they said.
---
|
---
|
---
|
---
|
---
|
---
|
---
|
---
|
---
|
---
|
---
---
|
---
|
---
|
---
|
---
|
---
---
|
---
|
---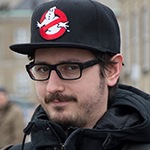 |
---
|
---
|
---
|
---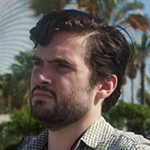 |
---
|
---
|
---
|
---
|
---
|
We returned to a plane, a beautiful world where landscape is the focus. Without an amazing concept team and the best artists in the entire TCG industry, we would be playing a lifeless card game that would struggle to stay relevant amongst the noise of an entire industry. We are lucky these brilliant minds take ideas and concepts into a cohesive whole, of enemies rallying against a common enemy, an otherworldly terror that struggles for definition. Without the best art directors working with the best artists, returning to a world could become recycled mechanics and entirely slush art.
And at the same time of this massive war, desolation, and returned world, we are graced with Steve Prescott. May he be in every set forever to paint more puppers:
-Mike
---