Greetings and salutations readers! Robert here, and it's been another week here at Gathering Magic chock full of quality content for you to enjoy! It's a pretty big week in the Magic community, as well, thanks to the Pro Tour going on in Dublin this weekend. I'm sure our constructed writers will have plenty of interesting things to say about that come next week (As I'm writing this, I just watched someone win a game of Standard by sacrificing a Cogworker's Puzzleknot to block lethal and then attack back for the win . . . ), but until then it's another Gathering Magic Week in Review!
News and Announcements!
For those of you who aren't aware, and didn't read the intro paragraph, Pro Tour Aether Revolt is going on in Dublin right now! (Unless you're reading this after Feb. 5) If you've never watched the Pro Tour before, check out the slick new coverage on Twitch!
Pro Tour Dublin is Standard and Aether Revolt Draft, so if either of those things interest you, then give stop in on the coverage to see what's up with the latest Standard tech!
Expect lots of the CopyCat Combo this weekend!
Art by Isharton on Tumblr
And Now for Something Completely Different
There are two big pieces of content I want to feature this week. It's a regular 2-for-1! First up we have Part One of Usman Jamil's Aether Revolt Cube Review! Usman is back, and he breaks down the mechanics and legendaries of Aether Revolt based on how they've performed in his Cube so far. Stay tuned for Part Two next week!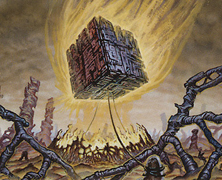 Aether Revolt Cub Review: Part 1 by Usman Jamil
---
Next up is Mike Linnemann's Aether Revolt Art Review! If you're new to Mike's art reviews, they're more than worth checking out. He goes through the set and talks about themes, visual cues, what works, what doesn't, artists, and some of the best art in the set. You do yourself a disservice if you don't at least give it a look!
Aether Revolt Art Review by Mike Linnemann
---
More Content Than You can Shake A Stick At
We had more than one Cube centered article this week! Abe Sargent talks about his Commander Cube and goes through the new cards from Aether Revolt he wants to add!
Aether Revolt Cubing by Abe Sargent
---
Speaking of Commander, Jon Medina is back with another installment in A Boy and His Box! Jon's had a chance to test out the first iteration of the Commander Battle Box. He has stories to tell and changes to make in this week's installment!
A Boy and His Box: Maiden Voyage by Jonathan Medina
---
We've got a double helping of Commander decklists this week from Jason Alt and Mark Wischkaemper. Jason brews up an unconventional combo deck featuring sweet cards like Aetherflux Reservoir and Crackdown Construct. Mark detains the game with a Convertible Commander take on Lavinia of the Tenth. If you like Commander, do yourself a favor and check out these lists! Both authors would love to hear your feedback!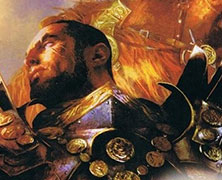 Crackdown Smackdown by Jason Alt
---
Convertible Commander: Lavinia of the Tenth by Mark Wischkaemper
---
Oh Look. More Content!
Andrew Jessup speculates about the state of Infect in the wake of Gitaxian Probe's ban. Is it still good enough? Join Andrew as he works it out and explores his options!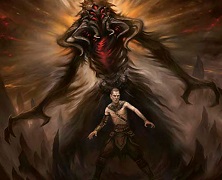 Who Needs Probe? by Andrew Jessup
---
Alex keeps his Pauper Primer rolling with a look at what Control has to offer in the commons only format! Brush up on your Pauper knowledge or learn something new!
Pauper Primer: Control by Alex Ullman
---
Sam Keeper finally takes a crack at analyzing The Purifying Fire, a Magic novel about Chandra and Gideon's dealings with the Order of Heliud. How does the novel inform our interpretations of the current Magic storyline? Take a look at this fascinating piece of literary analysis/critque!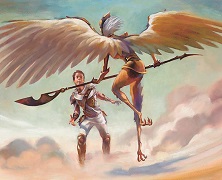 Chandra's Story: A Fire that Purifies by Sam Keeper
Video . . . erm . . . Audio Spotlight!
In lieu of a video spotlight this week, I present to you the latest episode of The Girlfriend Bracket! Come and listen to Erin Campbell, Hallie Santo, Katie Neal, and Kriz Schultz as they talk about their experiences in Magic and the issues that women and non-binary folks face in our community. This week, they're joined by previous Woman of Excellence Courtney Rudiger as they talk GP San Jose, SCG Richmond, Magic Online Vintage Power Nine Challenge, and blog posts!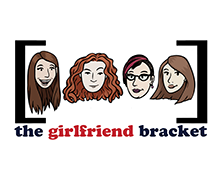 The Girlfriend Bracket #89: Just Breathe by The Girlfriend Bracket
And That's the Way it Was
That wraps another Gathering Magic Week in Review! As always, there's so much more content on our site than I can put here, so I welcome you to explore everything our site has to offer!
I want to finish this look back at the week by posing a question for discussion.
What has you most excited from the Pro Tour this weekend? What decks are you excited to try out for yourselves? What cards did you expect to see that didn't quite make it into the limelight?
Leave your responses in the comments below, and we'll see you next week!
Find us on Social Media!
---