Another week has come and gone, and what a week it was! Commander 2017 Previews were all the rage this week as people discussed the new cards that will be gracing the Commander format when the decks release on August 25th. Until then, we still have our normal slew of excellent content for you to enjoy. Let's dig in to another Gathering Magic Week in Review!
News and Announcements
Gathering Magic had its very own preview card for the week, so it was unfortunate when a hobby game site posted an image of the Wizards deck on their site, our preview card emblazoned on the front of the package a day before we were going to release it… I may be a little bitter about it still. Either way, we were happy to show off Inalla, Archmage Ritualist.
Our very own Abe Sargent had the honors of a first crack at Inalla, so take a look at what ideas he came up with!
Your New Wizard Overlord - Inalla, Archmage Ritualist by Abe Sargent
All the Content Fit to Print
Jeff Hoogland makes his debut on Gathering Magic by highlighting his current deck of choice in Modern,


Tron!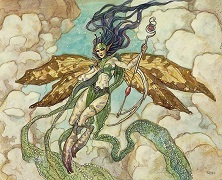 B/G Tron in Modern by Jeff Hoogland
---
Rudy Briksza's first outing on Gathering Magic takes a look at Modern and the potential impact of Claim // Fame on some of big decks!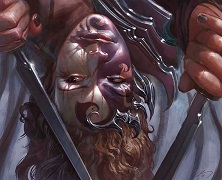 My Claim to Fame by Rudy Briksza
---
Standard is in a constant shift as decks vie for dominance in a new metagame, and Ben is here to be your guide!
Twists and Turns in New Standard by Ben Friedman
---
Keeping it Casual
There are plenty of new previews to capture our attention in Commander, and Jason plans to break them down tribe by tribe, starting with cats!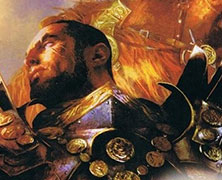 ---
Mark takes a crack at a less common Commander for his latest excursion into the realm of Convertible Commander!
Convertible Commander: Sakiko, Mother of Summer by Mark Wischkaemper
---
Continuing his series of tribal Commander decks, A.E. Marling runs with the pack and gives you two takes on the Werewolf people love to hate, Ulrich of the Krallenhorde!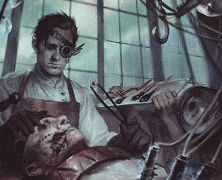 Werewolf Tribal by A.E. Marling
---
Video Spotlight
Kevin demands supplication with his latest trek into Standard, a


Throne of the God-Pharaoh deck!
Rogue's Alley: Standard W/B Throne by Kevin Crimin
And That's the Way it Was
That's just scratching the surface of the amazing content we had this week! Check back Monday-Friday at 11am EST for new content on Gathering Magic. Until next week, may all your topdecks be lucky!
Find us on Social Media!
---