Each summer, tied to the "visit your local game store" promotion of Duels of the Planeswalkers, demo decks featuring core set cards are given to stores to hand out to new players. This year, for Magic 2015, these decks will include a rare for the first time.
The decks will also include cards with the Magic 2015 expansion symbol and numbered above the total number of cards in the set. These cards only appear in the demo decks (as well as the Deck Builder's Toolkit [Updated]), but will be legal in all formats Magic 2015 is legal in.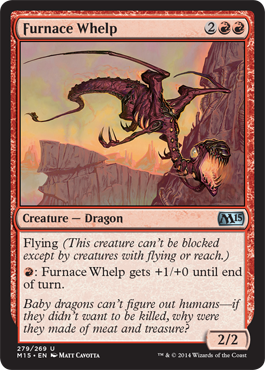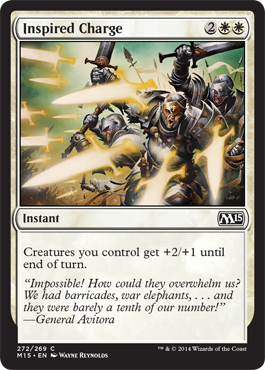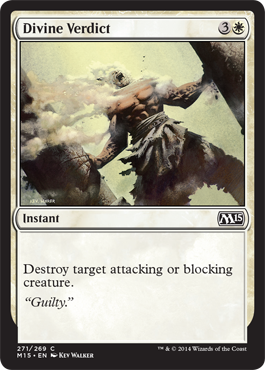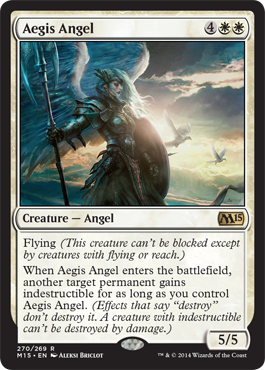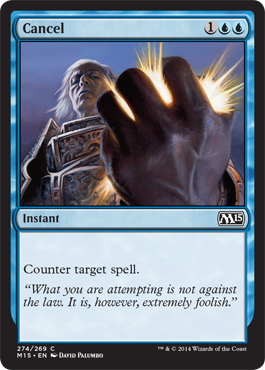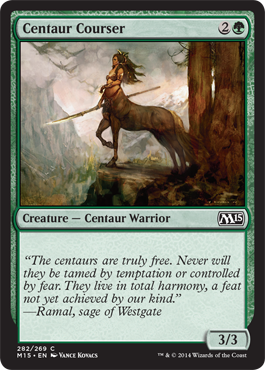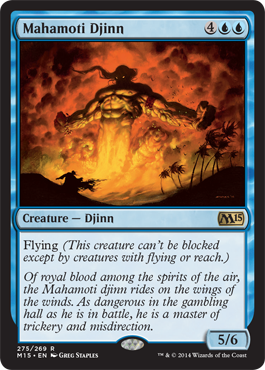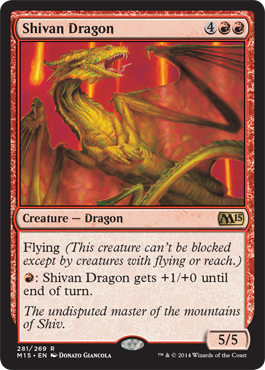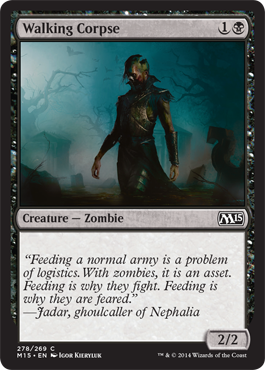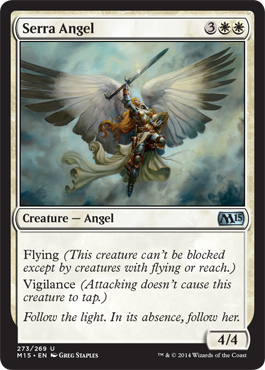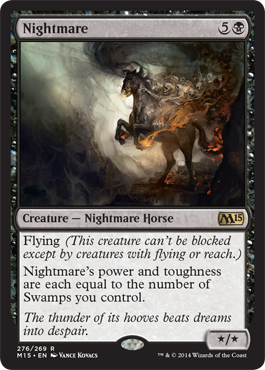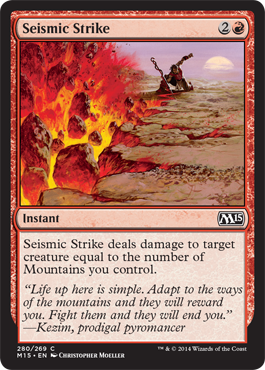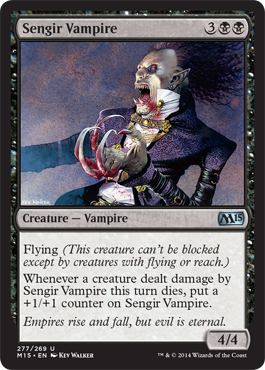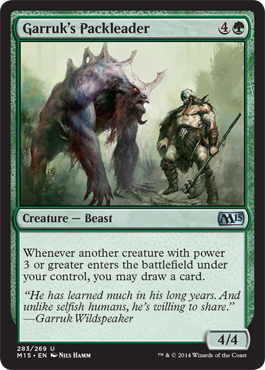 The five demo decks, including some currently unrevealed Magic 2015 cards, are listed below.
White Magic 2015 Demo Deck
Blue Magic 2015 Demo Deck
Black Magic 2015 Demo Deck
Red Magic 2015 Demo Deck
Green Magic 2015 Demo Deck
---