Hello and well met, readers! What brings you to this neck of the woods? Well, whatever brings you here, we have plenty to entertain you with here in this week's Gathering Magic Week in Review! Fasten your seatbelts and put on your reading glasses! We've got a lot of ground to cover. Let's hit the pavement!
News and Announcements!
That's right, folks! Cryptic Commander is officially a weekly series over on our Gathering Magic Tumblr! There's a new entry from Friday that may or may not have something to do with reptiles . . . and conspiracies. Take a look and see for yourself!
Articles, get your hot, fresh articles here!
Standard Metagames can be difficult to navigate, but Andrew Jessup is here to help you on your way in Aether Revolt Standard. Whether it's CopyCat Combo, B/G Counters, or Mardu Vehicles, Andrew covers the format and gives you the pros and cons.
Deck Selection in a Rock-Paper-Scissors Metagame by Andrew Jessup
---
Alex reaches the end of his Pauper Primer, and why not go out with a bang? Prepare yourself for a huge selection of viable decklists to please an discerning Pauper palate!
A Pauper Primer: Wrapping Up by Alex Ullman
---
Aetherworks Marvel has kind of fallen under the radar recently, but Ali remembers. Check out these sweet and marvelous brews that make use of everyone's favorite legendary artifact!
It's a Marvelous Day by Ali Aintrazi
---
Have you ever wanted more art reference than you can possibly know what to do with? Are you on the fence about picking up the latest Art of Magic the Gathering: Kaladesh book? Mike Linnemann has you covered!
Art Book Reviews: A Review of Magic Art in 2016 by Mike Linnemann
---
Keeping it Casual
Jonathan Medina continues his Commander Battle Box series, and this week he talks about all of the new toys Aether Revolt brings to the box! What will stay? What will go? Only one way to find out!
A Boy and His Box: New Toys by Jonathan Medina
---
Inspired by a recent article about Commander staples we need to stop playing, Mark tries his hand at building a flavor-packed and fun version of Dragonlord Silumgar. Who says you need to optimize to have fun?
Commander & Change: Dragonlord Silumgar by Mark Wischkaemper
---
Jason might've overlooked Rishkar initially, but he won't make that mistake twice. Check out Jason's druidic take on the Peema Renegade himself!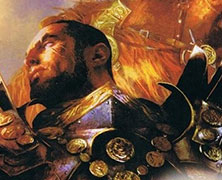 Baby, You Can Drive My 'Kar by Jason Alt
---
Audio Spotlight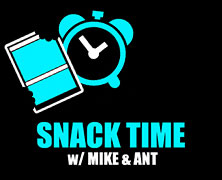 Snack Time #49: All About that Bolas
---
And That's the Way it Was
That wraps another Gathering Magic Week in Review! As always, there's so much more content on our site than I can put here, so I welcome you to explore everything our site has to offer!
I want to finish this look back at the week by posing a question for discussion.
With Modern Masters 2017 on the near horizon, what do you want to see reprinted?
Leave your responses in the comments below, and we'll see you next week!
Find us on Social Media!
---