Announced today (and confirmed by Wizards), Funko will be creating a line of action figures for Magic: The Gathering.
Set to release this April, it includes six iconic planeswalkers. (The "Lorwyn 5" of Ajani, Jace, Liliana, Chandra, and Garruk, as well as Zendikar's Nissa Rivane).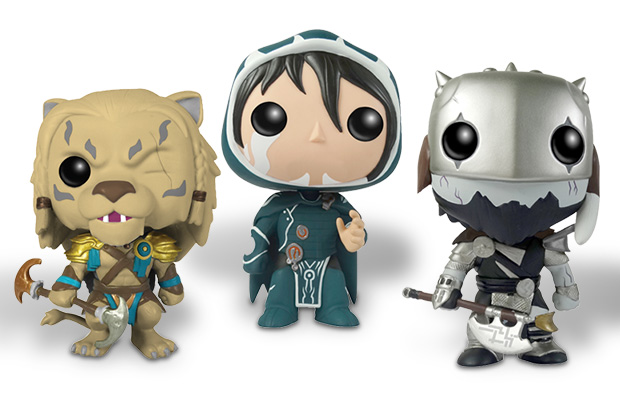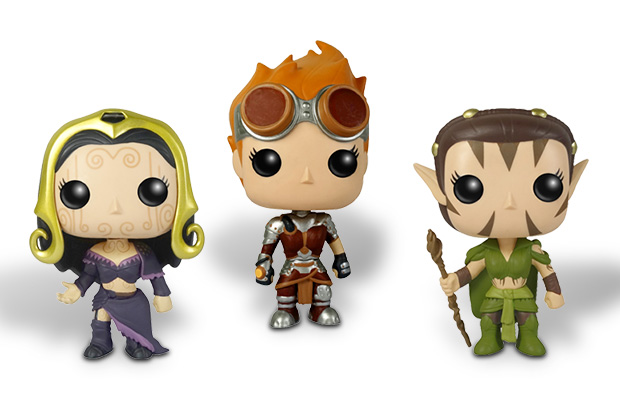 In addition to the Pop! Vinyl figures the company is most well-known for, Funko is launching a new line of products which they call their "Legacy Collection" in August. This line includes action figures with removable accessories and 20+ points of articulation. According to the below image, these are not the final action figure models, but they seem to line up with the character models from the Pop! Vinyl figures.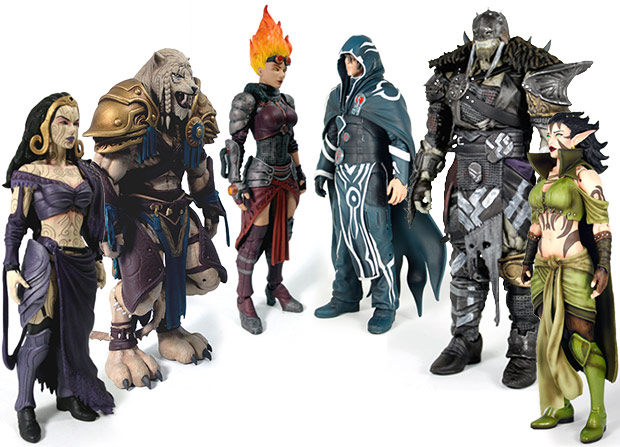 People are already speculating about future sets due to the unexpected inclusion of Nissa in this product line, as well as the "veil-cursed" version of Garruk. It's been some time since a Magic action figure/figurine was available, and many players have been clamoring for years to have them made. Will you plan to pick one up?
---