Oh! Hey. Didn't see you there. Welcome to my humble weekly wrap up article. Join me, won't you? There sure have been a lot of quality pieces of content on our site this week, and would be delighted to collect some of that fine content here for you to enjoy. It's another Gathering Magic Week in Review!
News and Announcements
This week was Modern Masters mania as bombshell after bombshell was dropped by countless content sites across the web. We've certainly got a lot to look forward to with the latest iteration of Modern Masters, and Gathering Magic got to show off some excellent previews ourselves. We got four preview cards this week: Past in Flames, Burning-Tree Emissary, Magma Jet, and Serum Visions. Check out the articles bellow!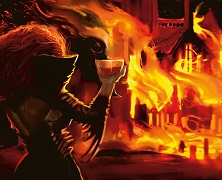 Light My Fire by Andrew Jessup
---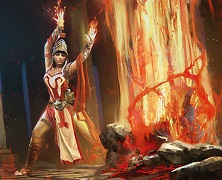 ---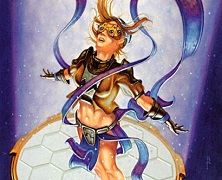 Snack Time #50: Modern Masters 2017 Preview! by Mike Linnemann and Ant Tessitore
---
Articles, get your hot, fresh articles here!
There's a lot of talk about Modern this week, and not just because of Modern Masters 2017. Ben goes deep on what many believe to be the best deck in Modern, Death's Shadow.
A Modern Walk Through the Valley of the Shadow of Death by Ben Friedman
---
Ali bemoans the constant complaints levied at Standard and attempts to show off how much room the format has left to grow!
Rants and Decks by Ali Aintrazi
---
Andrew Jessup, like Ben, thinks Death's Shadow is the best deck in Modern, and he talks about all of the decks you shouldn't be playing and why.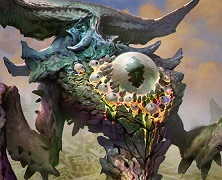 Stop Playing Bad Modern Decks by Andrew Jessup
---
Keeping it Casual
Mark Wischkaemper is back with another Convertible Commander, this time helmed by Mogis, God of Slaughter!
Convertible Commander: Mogis, God of Slaughter by Mark Wischkaemper
---
Just because you're by yourself doesn't mean you can't play Magic! Abe shows of some unique solitaire variants that put your deckbuilding capabilities to the test.
Solitaire Campaigns, Games, and Scenarios by Abe Sargent
---
Sam dives in and breaks down the Kaladesh Story Release, and how it is critical in framing the current Magic story.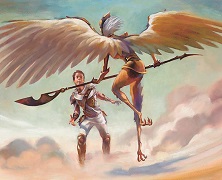 Kaladesh's Best Story (That's Mostly Not Set on Kaladesh) by Sam Keeper
---
And That's the Way it Was
That wraps another Gathering Magic Week in Review! As always, there's so much more content on our site than I can put here, so I welcome you to explore everything our site has to offer!
I want to finish this look back at the week by posing a question for discussion.
Does Modern Masters 2017 look sweet or what? What are you looking to pick up now that the full set has been revealed? What didn't get reprinted that you would've liked to see?
Leave your responses in the comments below, and we'll see you next week!
Find us on Social Media!
---